Secure Your Telecommunication with High Availability
For any company, a smooth communication process both internal and external is vital to the success of the business. In-house calls and availability for external callers are equally important to the reputation of your company. In consequence, you should make sure to use a phone system in which one defect component cannot cause it to collapse in its entirety. A safety net for your telecommunication, so to say. Exactly that is possible with high availability. High availability ensures a system that runs steadily even in case of failure without interruption or human interference.
High Availability for Your PBX
A failure within the phone system can have grave repercussions for a company. In-house communication is significantly disrupted and customers are unable to reach the company. This can lead to immediate loss in revenue and in the aftermath, an overloaded customer service and long term damage to your public image.That said, while there is a wide range of possible reasons for system failures, most known areas of risk can be covered through high availability. Implementing redundancy, preventive check-ups and maintenance, can all help to secure your systems and prevent mishaps. In the framework of a server system, a substitute system can serve as a backup that immediately takes over in case of failure. This happens automatically and requires no manual interference. Your users and clients won't even notice the disruption, as downtimes are limited to only a few seconds.
No more disruption of your business communication

Automated Backup & Preventive Checks

Failover function to avoid down-town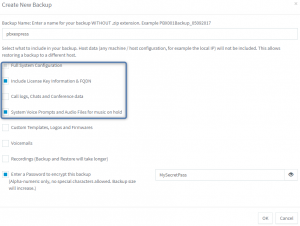 The Askozia High Availability Software Add-On
As redundancy is much easier for simple and cheap components, one might be inclined to just take a chance with top level services like phone systems. However, since Askozia is very concerned with the security and reliability of your PBX, we specifically developed a software add-on. This allows the clustering of two individual PBX systems, which act behind one single IP address and therefore appear as one unit to other services. Through permanent synchronization of both compounds your data is secure. In case of failure, the substitute takes over without disruption or loss of data.